This last summer we spent 7 days at Hilton's Waikoloa Village Resort. When I say "WE" I am talking my husband, our 3 kids, grandma, uncle, and my 7 month pregnant self. It was a great time had by all, and wonderful memories were made. By the end of the 7 days I felt like I knew how to get around Hilton's ENORMOUS resort without getting lost. I jotted down some helpful tips that will be beneficial for all, and also for us to remember next time we go back.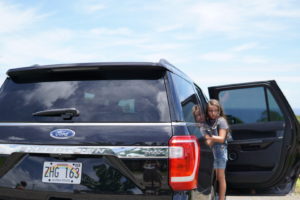 Car Rental – We did not rent a car in the beginning. Because we were shuttled to the resort from the airport, we assumed we would be so busy at the resort that we wouldn't have a need. Well by day 4 we had pretty much seen everything on the resort, and were itching to explore the island of Hawaii. Luckily the resort had options for car rentals on site! It was super convienent but also extremely expensive. We opted to take a Uber to the airport and rent from the Airport. We rented a huge SUV for 2 days and saved almost $200 just by renting from the airport versus the resort (This is including the cost of an Uber!). I highly reccomend either renting from the airport and driving into the resort when you get in, or follow what we did above.

A few off the resort stops I recommend to explore when you get your car

: Mauna Loa Factory in Hilo, 'Akaka Falls, Honomu Goat Dairy (One of my kids favorite stops), Kula Shaved Ice, Big Island Candies, and the Hot Malasadas Truck .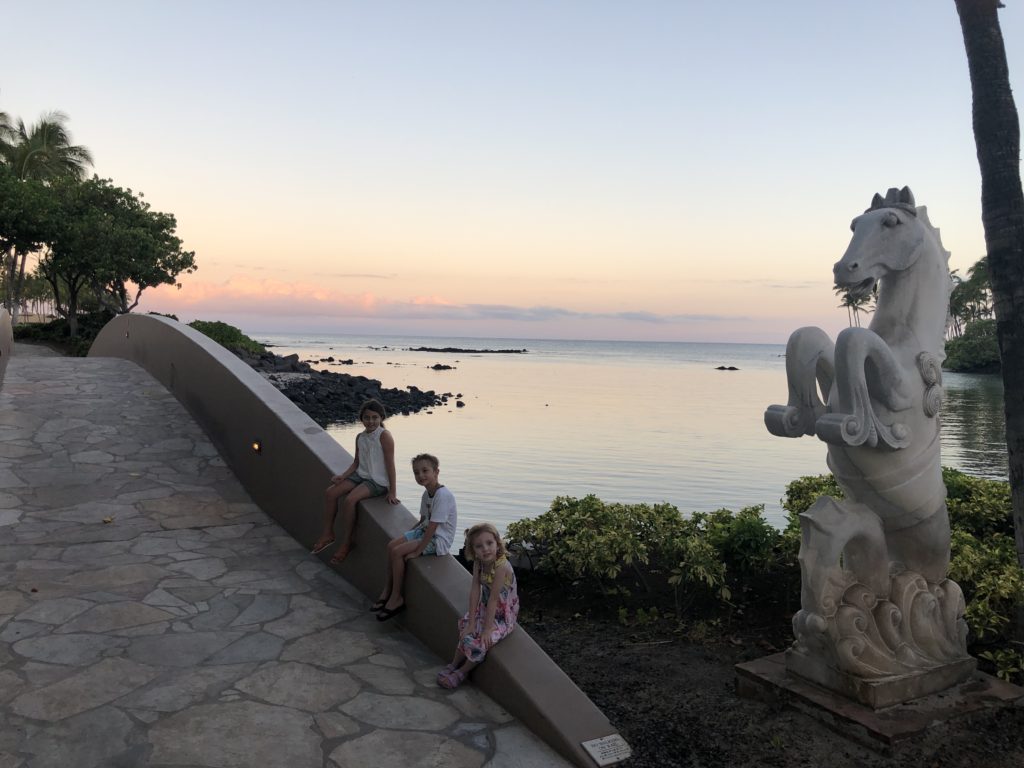 Water Bottles – Bring something you can fill up at the resort. We packed our Hydroflasks in our suitcases and used them a lot during the trip. Bottled water was pretty expensive at the resort, so we were glad we happened to bring our bottles. There are filtered bottled water dispensers located in a couple areas of the resort. (We frequented the one in the main lobby).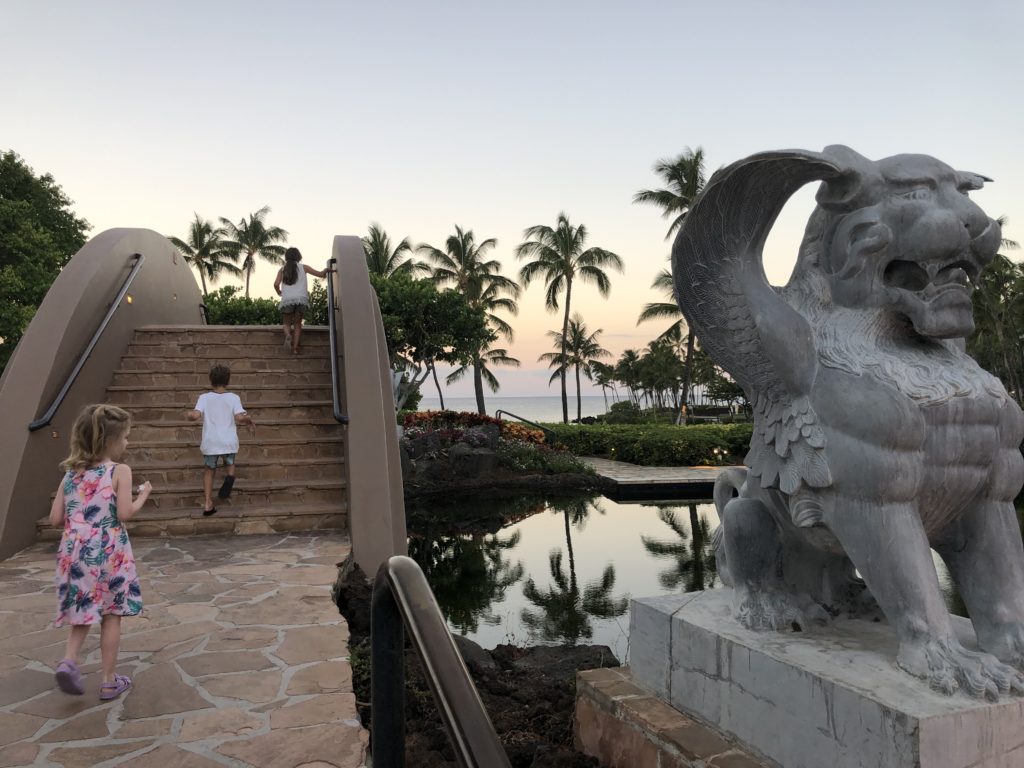 Comfy shoes – Your cheap flip flops will be great at the pool, but I wouldn't count on them for getting around the resort. The property is huge, with so many walking pathways. The resort does have 2 trams that go back and fourth throughout the day and night. We took advantage of the tram everyday, however there were times when it was faster to walk somewhere than to wait 10 minutes for the tram to arrive. By the end of day two my legs were sore from the walking we were doing! It was great exercise, but I had wished I brought my comfy shoes for some of it.
Cabanas – There are three pools at the Hilton. One is an adult pool, and the other two are open to everyone. Each pool has a number of Cabanas available to rent for the day. Cabanas are available to rent from 10am – 5pm. We found out that they were half the price to rent after 1pm. So naturally we decided to wait till after 1. We were not planning on swimming till around that time anyways. This turned out to be an impossible task. The hotel was busy that week, and we were never able to snag a discounted Cabana. Even trying for a full price Cabana was impossible. So my suggestion is, get a Cabana first thing in the morning if you are planning on being at the pool for the day. The chairs around the pool fill up quick, and unfortunately it makes it impossible to find a place to put your things or hang out for the day if you do not have a Cabana. Note: There are three types of rentals available. Two chairs with a private covering, or a 4 person bed.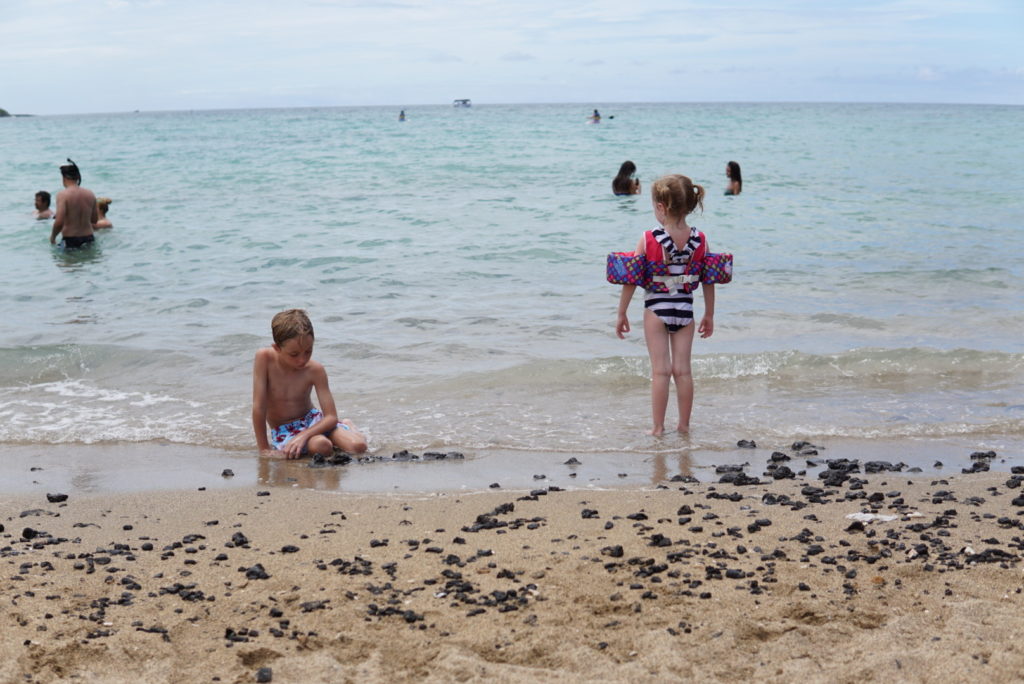 Beach – So one down side to the resort was that there are not any beach areas to play, other than the man made ocean beach/lagoon area in the center of the resort. (Which is pretty awesome, it is full of sea turtles, and beautiful fish). You can rent snorkel equipment, lounge and have fun in the lagoon. We wanted to get out in the actual ocean however, and play in the waves and do some of our own snorkeling. We found out that you can go to the front lobby and ask the reception for the complementary shuttle to take you to the private beach they share with a nearby Marriot. It is about a 3 minute drive to the beach area. Once you are done at the beach, you go over to a little rental hut that the resorts share, and ask them to phone the Hilton to come pick you up. Super Simple! One thing that we wished was that we brought snacks with us. There is a little hut with soda and snacks but it is cash only, and we only had credit cards with us. Another tip: The beach area has a couple of cabanas (2 chairs with a cover) to rent. If you plan on staying at the beach the whole day, rent one first thing in the morning from the hut at the beach. They go fast.
Shopping – If you are at the resort and want to do some shopping, the Queen and King marketplace are both nearby. When you are in the Hilton lobby you will see some stairs that take you down beneath the lobby. Here you can wait for the trolley that will take you to the marketplaces! It costs a couple bucks per person to take a quick ride over to the marketplace area. We spent a few of our evenings here shopping, getting treats, or having dinner at one of the many restaurants in this marketplace. Tip: Anything you need, like toiletries or other items can be found at the Island Gourmet Marketplace (in the Queen Marketplace). This is where we would stock up on Aloe Vera, Snacks, and sun block. Everything here was much cheaper than buying these same exact items at the resort.
Food – While there were restaurants at the resort, we tended to eat out at the marketplace or off of the resort. We tried almost every restaurant at the resort, in only a few days. While to food was really good, it wasn't anything to write home about. The resort has a really good ice cream hut, but no shaved ice. We were super bummed as this is a must have experience in Hawaii. All of our best dining adventures were off of the resort. (I highly recommend Kula Shave Ice in Hilo, and Lava Lava Beach Club). At the resort our favorite restaurant was Kamuela Provision Company! My husband and I had a nice romantic dinner outside overlooking the beach (sans kids!).
Overall we had a wonderful time. The Hilton at Waikoloa Village was incredibly beautiful. The rooms were nice, the staff was friendly, and you would never regret staying there. We learned so much about Hawaii's history just walking the halls and seeing all of the museum history that the resort has to display. It was an unforgettable trip for our family, and we hope to go back soon and experience the Hawaiian magic we felt there!
Have a question about the trip? Drop a line below!