It was the day of Halloween, and my four-year-old daughter decided she did not want to wear the Halloween costume she originally picked out. I knew that if I was going to throw something together I would need to do it fast.
My daughter had a huge obsession with stuffed animals, and I knew I could easily convince her to wear a costume adorned with all of her favorite cat stuffed animals. A crazy cat lady costume came together quickly, and it was perfect.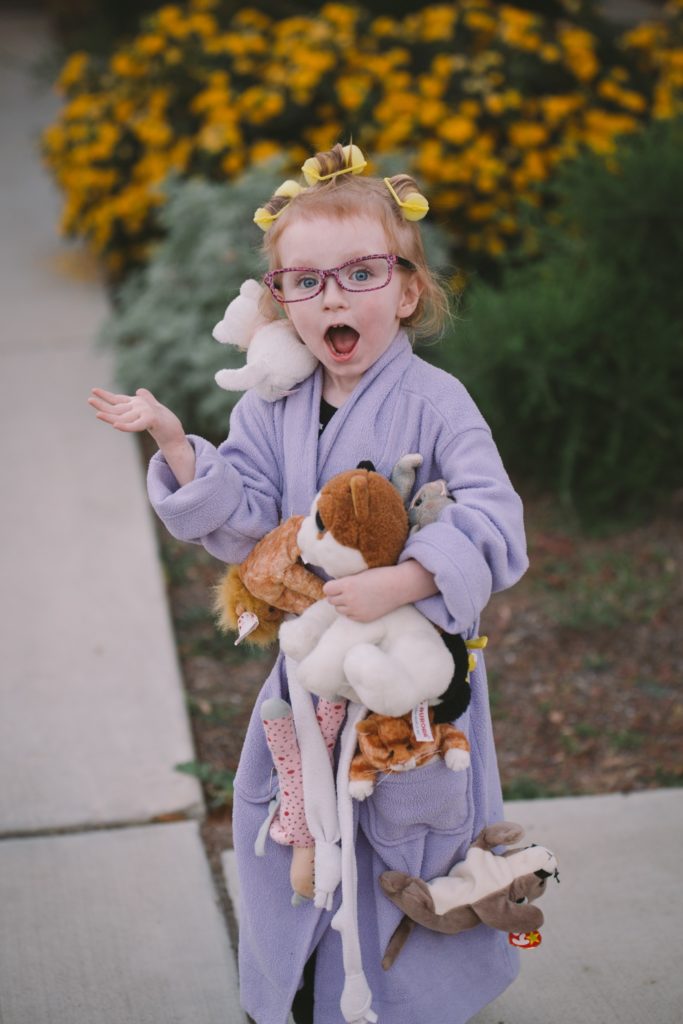 This costume can easily be thrown together with a few things and the help of Amazon. Here is what I used to make it a success:
The stuffed cats were a little bit difficult to pin on. With some patience, I was able to adorn them all over the robe and place her hair in curlers. She has thin hair so we pinned the curlers to her head with bobby pins to ensure they would stay put while running around. We also told her a great crazy cat lady line could be "Have you seen my cat sugar?" She got many laughs throughout Halloween night as we were trick-or-treating, and played the part well. This was a perfect Halloween costume for a kid. She received compliments and enjoyed it as well.
Have you seen my other viral Halloween costumes? Check out my Candy Land Costumes.