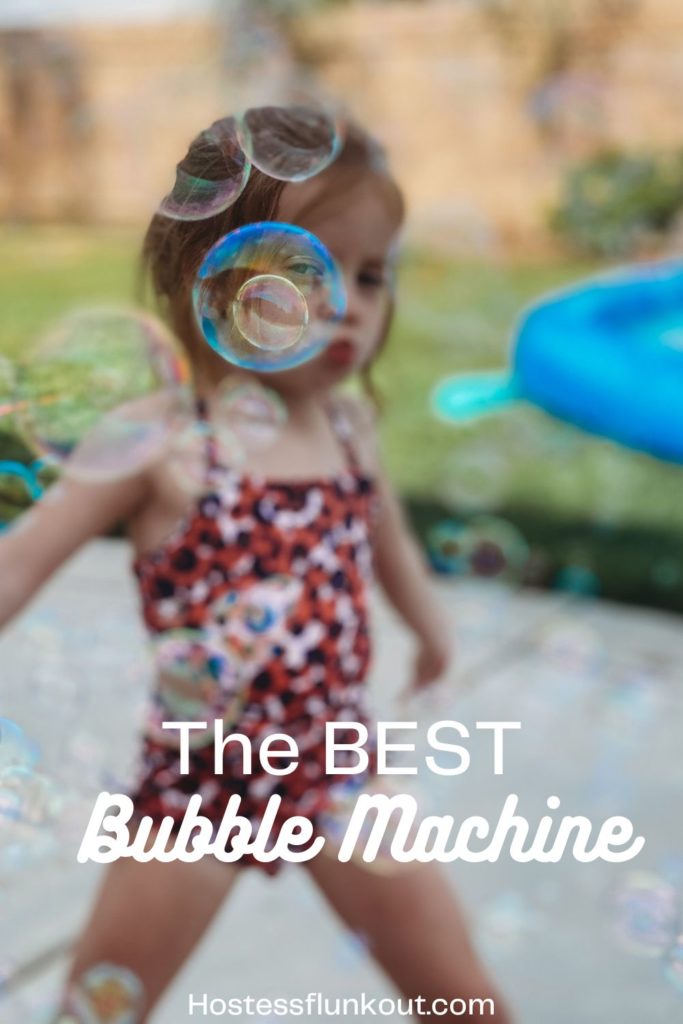 Every summer we seem to go through so many bubble machines! My kids will find a cool one at the store, and it ends up a sticky mess or just stops working. They usually do their job as small little bubble machines, but the bubbles are nothing spectacular. Until I found this machine HERE.
I happened to find this at Costco. It can also be online by clicking the picture above. I assumed it would be just like an ordinary bubble machine when I threw it in my cart. My 3-year-old begged me for it, and it was a decent price so I obliged. When we got home we cranked it up, and it put out SO many bubbles. It came with their premium solution, which helped the bubbles stay longer in the air.
I was mostly impressed with the number of bubbles it put out for the price and the solution which seemed to make a difference. Overall, I would say if you are looking for a machine to entertain your kids this summer, I would try this one out.
LINK TO THE BUBBLE MACHINE HERE